First Friday Biosciences: Feb 2 in Woburn
Full Title: You Only Get One Shot! – The Hard Truth about Market Perception and the Art of the Pivot
Speaker: Liz Reczek, CEO, SeqLL
Host: Thomas Scientific
Online Registration: While walk-ins are always welcomed, advance registration is appreciated – please note: the charge for all walk-ins in $15
Description
CEO Liz Reczek will present the story of SeqLL and its efforts to bring back a powerful and potentially disruptive sequencing technology that failed in its initial launch.
In the mid 2000s, amid a cohort of other young upstart sequencing technology companies vying for the XPRIZE that was offered to spur innovation that would lead to the $1000 human genome, Helicos Biosciences was founded to develop a groundbreaking new true Single Molecule Sequencing technology (tSMS). Helicos was well funded by its VC backers and attracted the best engineering talent to develop an instrument that they envisioned as the ultimate workhorse of the genome sequencing core labs. But with a $1.2M price tag and specs that lagged behind the competition, Helicos had sold only 10 instruments by 2009 and was in financial trouble, despite having raised a total of $200M. The company limped along and eventually filed for bankruptcy in 2012.
Despite its commercial failure, tSMS technology had amassed a body of ardent supporters, mainly academic researchers, who knew what the company itself seemed to have missed – that the technology that had failed as a genome sequencer was actually the most accurate RNA counter available. In 2013, at the eleventh hour of the bankruptcy proceedings, Georges St. Laurent and Dan Jones formed SeqLL to rescue the technology and in late 2015, Dr. Reczek joined SeqLL to raise the company's first institutional round to finance the launch of a new and improved tSMS instrument for RNA transcriptome analysis.
Dr. Reczek will describe her experience with fundraising for a 'failed' technology and the company's fight against public perceptions that have forced it to pivot to an alternative business model to survive.
Location
Office of McLane Middleton
300TradeCenter, 7th Floor
Woburn MA USA
Date and Time
Begins: 02/02/2018 12:30 PM
Ends: 02/02/2018 02:00 PM
Speaker:
Liz Reczek, CEO, SeqLL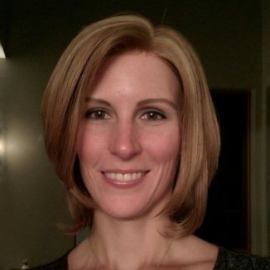 Ms. Reczek is a serial entrepreneur and biotech executive with extensive experience in
technological innovation, enterprise strategy development, and business development and alliance
management, in the context of novel therapeutic, diagnostic and technology programs. She joined
the company from Eutropics where she served in a transition role as the head of therapeutics
development. Eutropics is a platform technology company involved in developing diagnostic tools
to guiding cancer treatment. From 2007 to 2015, Ms. Reczek held positions of increasing seniority
at Excelimmune, a biotech company focused on the creation of therapeutics from mixtures of fully
human antibodies. In 2013, Ms. Reczek was appointed President and CEO of Excelimmune and
served on the Board of Directors. In early 2015, she negotiated an exclusive license of the
company's core antibody expression technology to Catalent Pharma Solutions. From 2010 to 2012,
as Director of Research, she oversaw the development of the company's Antibody Combination
Therapeutic (ACT) expression technology and is a named inventor on the patent, awarded in
December of 2013. She was involved from initial concept through the successful isolation of
antibodies against Staphylococcus aureus from human donors. She is the author of multiple papers
in peer reviewed scientific journals and is a co-inventor on a patent describing a novel method for
robust and reproducible manufacture of mixtures of recombinant proteins. She joined SeqLL in
November of 2015.
Dr. Reczek holds a B.A in Biochemical Sciences from Harvard University and a Ph.D. in Cancer
Biology at MIT, followed by a post-doctoral fellowship focused on tumor cell signaling pathways at
Brigham and Women's Hospital and Harvard Medical School.
Host: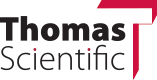 Thomas Scientific provides the latest in equipment and supplies to the science community. In accordance to the tradition of the original founders, Thomas Scientific itself offers individualized customer service, innovative scientific equipment, and a comprehensive catalog offering a wide selection of product listings at a great deal. We are a small business and a registered contractor for the U.S. Federal Government.
Thomas Scientific is committed to offering quality laboratory products while catering to the unique needs of the individual customer. For over a century, our dedication to provide the best in science equipment with personal, efficient service sets Thomas apart from the competition. Whether you work in a lab setting or perform your testing in the field, Thomas Scientific has the products you need.
We carry everything you need from all of your favorite and trusted suppliers, including Avantor™ Performance Materials, Becton Dickinson, Corning, EMD Chemicals, Eppendorf, Kimble, Mettler Toledo, Microflex, MilliporeSigma, Thermo Scientific, Wheaton, and more.
Networking/Lunch
Registration, networking and lunch start at 12:30; Program
begins at 1 p.m.
See Who Has Registered:
To see who has registered for this event,
click here….
OnLine Registration
Online registration closes at 5 p.m. the day before this event. While walk-ins are never turned away, advance registration helps the team and is greatly appreciated.
Please note: There is an additional $5 charge for all walkins.
Fare:
Pizza, salad, and soft drinks will be served.
Add to my Outlook Calendar
http://www.123signup.com/SignUpReport/Org10897Event212996.vcs
Add to my iCal Calendar
s01.123signup.com/calendarservlet?orgId=10897&eventId=212996
Add to my Google Calendar
http://www.google.com/calendar/event?action=TEMPLATE&text=First Friday Biosciences: Feb 2 in Woburn&dates=20180202T173000Z/20180202T190000Z&sprop=null&details=Details: https://www.123signup.com/event?id=hjsxd&location=Office of McLane Middleton, Woburn, MA
Event Links