Sustainability Forum Luncheon: Jun 6 in Beverly
bayer levitra cheapest price buy online pharmacy Full Title: Meeting Climate Change Goals in the Biotechnology Sector, a presentation by Cell Signaling Technology
5 mg prednisone Speaker: Elias Witman, Sustainability Coordinator, Cell Signaling Technology
http://cinziamazzamakeup.com/?x=viagra-generico-25-mg-prezzo-a-Napoli Hosted by Cell Signaling Technology
source site Advance Registration is appreciated – Walkins are welcomed; $15 for all walkins.
Description
http://acrossaday.com/?search=propecia-mailorder The June Sustainability Forum will focus on planning long-term environmental goals centered on meeting Paris COP21 climate targets. Elias Witman will discuss the strategies, and projects implemented by CST to reduce energy use in their facilities, and the pursuit of sustainability in their laboratory operations. As a co-chair of the statewide MassBio committee on Safety, Environment, and Facilities, Elias has benchmarked his work from the efforts of large biopharma, Ivy League university labs, and science startups. If you are serious about sustainability, then this forum is for you!
Location
100 Cummings Center, Suite 221-E
Beverly MA 01915
USA
Date and Time
Begins: 06/06/2018 11:30 AM
Ends: 06/06/2018 01:00 PM
Speaker:
follow link Elias Witman, Sustainability Coordinator, Cell Signaling Technology
Host:
http://maientertainmentlaw.com/?search=from-online-drugstore-order-viagra-professional-overnight-delivery Cell Signaling Technology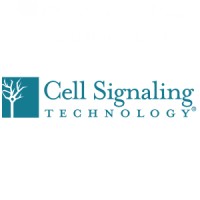 Cell Signaling Technology (CST) is a private, family-owned company, founded by scientists and dedicated to providing the world's highest quality, innovative research and diagnostic products to accelerate biological understanding and enable personalized medicine. Our employees operate worldwide from our U.S. headquarters in Massachusetts, and our offices in the Netherlands, China, and Japan.
Our four core values are the basis for our decision-making, leadership, and culture. They are the principles that the company was founded on and continue to guide our path.
To learn more about Cell Signaling, visit their website at https://www.cellsignal.com
Online Registration:
Online registration closes the day before this event at noon.
While walkins are always welcomed, advance registration helps the Council in planning. The charge for all walkins is $15. Thank you.
Registration List:
See you has registered…
http://cinziamazzamakeup.com/?x=comprare-levitra-originale-garanzia click here…
Add to my Outlook Calendar
http://www.123signup.com/SignUpReport/Org10897Event217950.vcs
Add to my iCal Calendar
s01.123signup.com/calendarservlet?orgId=10897&eventId=217950
Add to my Google Calendar
http://www.google.com/calendar/event?action=TEMPLATE&text=Sustainability Forum Luncheon: Jun 6 in Beverly&dates=20180606T153000Z/20180606T170000Z&sprop=null&details=Details: https://www.123signup.com/event?id=hypmp&location=100 Cummings Center, Suite 221-E, Beverly, MA
Event Links
http://maientertainmentlaw.com/?search=buy-viagra-no-prescription Register for this event
http://cinziamazzamakeup.com/?x=vardenafil-originale-economico More information on this event